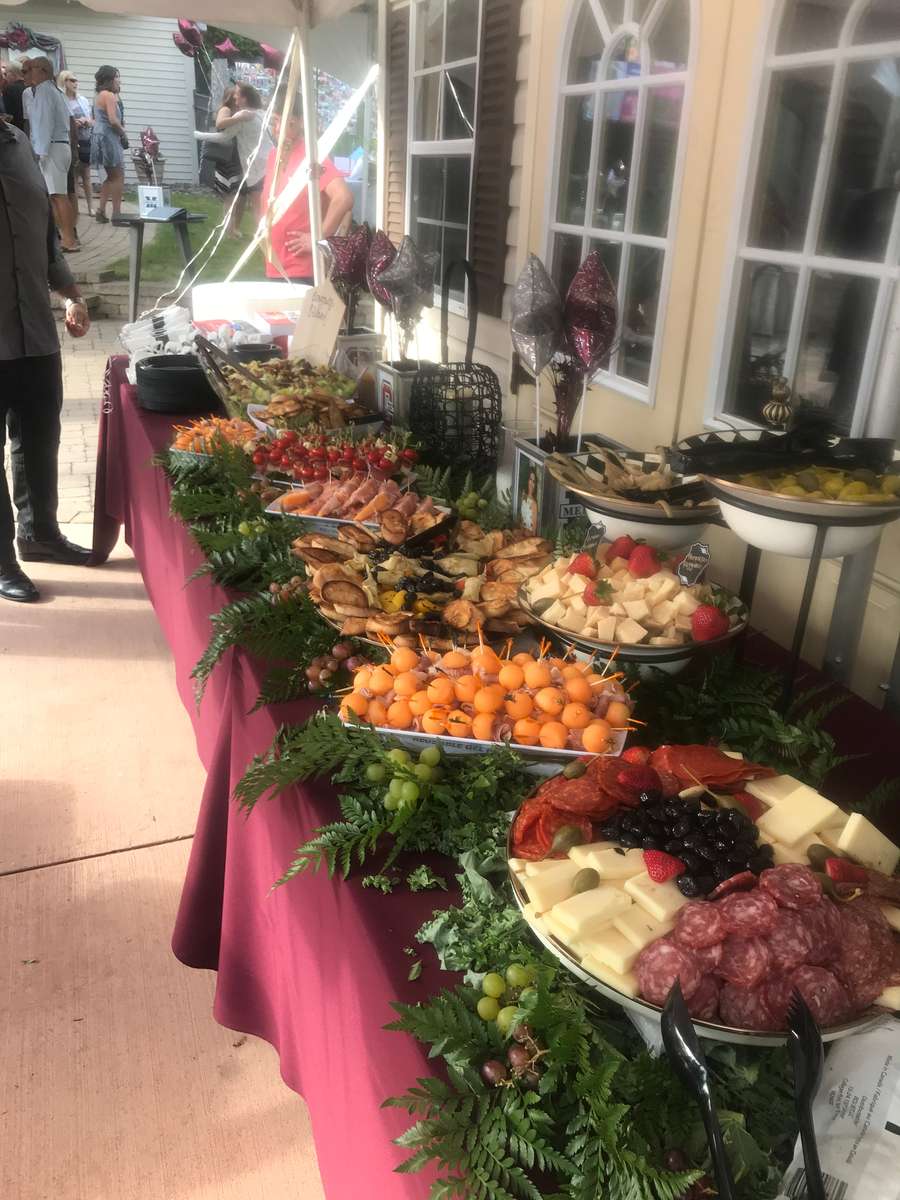 Testimonials
We just wanted to thank you for the fantastic job you did for us in celebrating my daughter Elena's high school graduation party. The food and service you provide is unbelievable! The meatballs, antipasto, wood fired pizza and the arancini were tremendous!
People are still raving about the presentation and food quality you provided. The food was just simply delicious! This is the third party you have done for us and just when we think it can't get any better, you outdo yourself!
Thank you again and we will be hiring you and your team for next year's summer party!
I've known Tony for over 25 years. I met he and his mother while I was an on-the-road salesman for the steel company I now own. I was fortunate to service their homebuilding business and I learned how Thomas Simone & Son was one of Rochester's top quality builders. When the builders live in the same tract and call many of their customers friends, they must be doing something right.
Tony timed his "retirement" from the homebuilding business just before the recent housing market bust. When he approached us to build a trailer for his pizza oven, we thought he was a little crazy, but when he treated my staff to the inaugural test run of pizzas, we couldn't get enough. They were awesome. His success with the small pizza oven trailer led to a full-blown RV sized traveling kitchen. Just as with the homebuilding, he has hit a home run with this pizza catering business.
I hired Tuscan Pizza for a combined graduation party of over 150 people for my youngest daughter and her best friend, who lives two doors down. I cooked a whole pig in a pig-cooker trailer that my fabricators put together. I was a little envious when Tony's pizza was the hit of the party and my pig was second fiddle, but it was a good kind of envy because we had an awesome event. Everybody loved the pizza, (especially the pulled pork ones) to the point where Tony was doing pizzas to go. Tony's wife and daughter worked on the crew and they were always smiling, even when they were at their busiest.
He was able to handle the large amount of people because they can do a couple of pizzas every few minutes. If you want well-fed, happy guests, you can't go wrong with Tony's Tuscan Wood Fired Pizza.
Tony did our daughter's 1st birthday party. He and his team did an incredible job! Our guests raved about the food and how much fun it was to have a pizza truck at the party, especially his pizza. There was plenty of food. He did some special touches as well by providing a pizza board for people to sign at her party. This was so sweet and thoughtful. My husband and I were throughly impressed with Tony and his staff, they were the stars of the party. We will use him again for a future party for sure!!
What more can I say . I love them . They are like family to me and not just because I'm a photographer. I've created friendships with Tony his wife and kristy.
And having the best wood fire pizza that ive ever had is the icing on the cake
Love Mr and Mrs Tony!!! And their pizza is to die for!
Tony did our daughter's Graduation party. They did an excellent job keeping up with our almost 200 guests. Everyone loved the pizza and thought the Food Truck was such a great idea! He and his team did an incredible job! He also gave my daughter a pizza board for her family and friends to sign. We thought this was very sweet and thoughtful idea. We were very impressed with Tony and his staff, and would recommend them for any of your party needs. If you are looking for something different for your party this is a great choice! Thank Tony and your staff, you were a part of what made her day so special!!
Pretty tasty I'm very picky about Pizza its hard to find good pizza in City Rochester Good Pizza comes from Love. My wife Looks for this Truck all the time she got me Hooked.
Their pizza is always amazing!! The owners are lovely people too:)
We had Tony do the rehearsal dinner for our son's wedding. He was fantastic! Everyone raved about their pizza. He came all the way out to Albion for us and he had wonderful special touches for the bridal couple. Thank you Tony! We feel like we had the best rehearsal dinner ever!
So many options. You can eat pizza without even feeling guilty about it !!!!! Fresh like your in Italy ♡♡♡♡
Fantastic pizza! Went to an industry even for casa larga industry! Met the Tony tomatoes family! Great pizzas great people!
Tried the Italian wedding soup pizza and loved it! Recommend this truck highly for an amazing pizza experience..thanks!